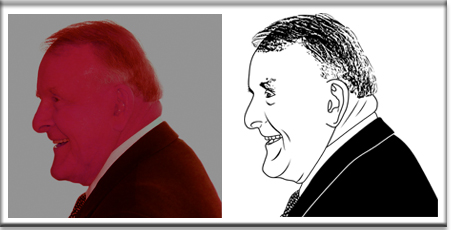 Digital images can be saved and stored in various formats to the purpose of aspects but for the raster image is quite impossible as you can for the digital image. Let us talk about the monitor, how monitor read an image when the image is opened. The first and foremost, monitor understands pixel and pixel come with a dot. How many dots per inch is called pixel therefore it is one of many from which an image is composed.
Raster image could be a scanned image or very old text, artwork picture which has very low resolution and that can not be read on monitor clearly. So people use the bitmap editor software to edit the raster image for the monitor but this edition is not sophisticated when it goes to print and publications. You might use the raster image where less resolution image is accepted but you cannot press into service that raster image.
Then what could be a good solution when you want to apply that raster image in big size print without degradation of resolution. Well, we can help you in this situation by doing a vector conversion of this raster image. We use the latest artwork illustrator software for making the vector of the raster image. What Clipping Path Outsource does, open the raster image, using adobe illustrator and select clipping path tool. We draw clipping path around whole text, or image and separate all the portion of the raster image. And then we select each portion and give colour for each part. That's all we usually do.
Furthermore, vector converted image must be open whatever print size you want. We always feel delighted for Clipping Path Outsource since they have that professional art work design. You can also try our other image processing services, clipping path and image masking for remove background, drop shadow and mirror reflection which assemble the production more natural, manipulation service by joining two or many parts of an image and make it real one together, and image editing service will furnish you with all attraction of the image.