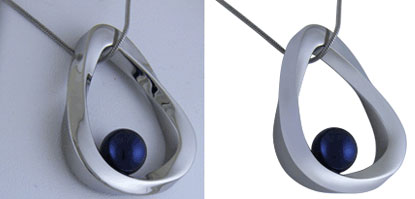 Perfect photographs are too much famous in the photography industry, but sometimes there are no possibilities that images come out with perfection. It doesn't matter how much the photographer is skilled. It may happen for several reasons like during photo shot some unwanted objects are on the photos, dust on the environment or something that get noticed during the photographer shoot an image. In this situation, you are on busy and have no time to take another shoot or replace these photos.

At the same time, you are getting ready to place your photos for publication or your online shop. Then only photo retouching is one of the best solutions for this busy time, and this also makes your photos more attractive than before. If you can do it yourself this perfect, otherwise you can take help from an offshore photo editing firm at a very cheap cost. All this process will reduce your time and also make your schedule just on.
Why Photo Retouching Needed?
Photo retouching is a process of Photoshop software for cleaning a random spot, sketch, imperfection, blemish or giving a beautification on the image. To clean up unnecessary things from photos or image surface Photoshop image retouching is a perfect solution in the image editing industry. Once the camera captures a photo, there may have many unwanted reflections on the picture. That makes the image unattractive, and the image may not be used to capture the photo. In that case, Clipping Path Outsource (CPO) is here to give the real attraction of the picture by retouching where the image demands so that consumers will be satisfied by the retouching. There is some image editing software you can find, but Photoshop is incomparable in this photo retouching fact.
Where Photo Retouching Applied?
Photo retouching is a significant effect that applied as Photoshop image editing service in the photography industry. That commonly uses in different purpose and among them the most available facts we are trying to focus here in the graphic design industry.

Contraction for cloth: During photoshoot that focuses on clothing, maybe it is on the dummy or with a model then the photographers always facing a big problem, and that's the contraction of cloth. Every online retailer or e-commerce business owners know this problem very well. Then they are still trying to find a better solution on how to get a ride from this significant issue to increase the attractiveness for these cloth images. The only solution is photo retouching for reducing the cloths contraction and looks more beautiful than before.

Beauty retouching: The worlds fashion photography sector this is very important to look at the model more glamorous and attractive too. Only, for this reason, Photoshop beauty retouching effect is widely used for fashion photography. Here the model's natural beauty is enhanced with the help of advanced Photoshop retouching technique. That commonly used for the skin, remove spots on the face, editing the surroundings of background, change the eye color, and many more.

Remove photos reflection: Several times photographers noticed after a shoot that there is some reflection or freckles are present in photos. It will decrease the image attractiveness and can not raise their satisfaction level. That time there is nothing to do in their hand because theses freckles are already present with the objects or products. Mainly this issue found with e-commerce product images, and it doesn't matter to the professional graphic designers. They can remove these little spots, sketches or freckles so easily with the help of advanced Photoshop image retouching technique.
Get Photo Retouching Services at Clipping Path Outsource: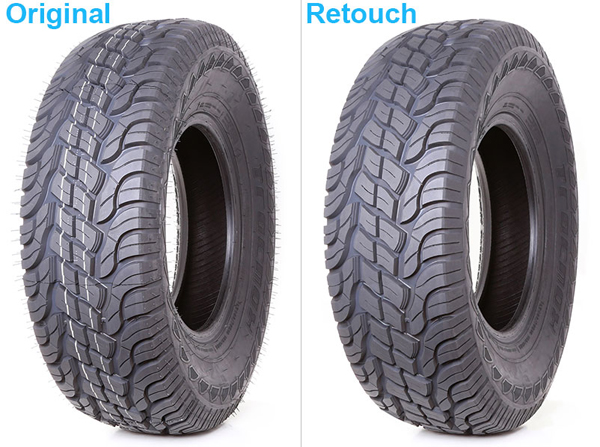 You don't know how to retouch in Photoshop, or you have not enough time to do retouching, or you have the bulk image, which needs retouching. Do not worry; allow us to deal with your photos and observe our quality of retouching service. We are sure you will be happy with our retouching result. We 100% assure you for the excellent retouching result. Because we are committed to providing you the best photo editing services and photo retouching is one of our favorite services that we do, using the clone stamp tool in Photoshop latest version.

We have created some tutorials for the services we are offering if you want to learn them or know exactly how we do the photo retouching tasks in our production department, then you are welcome to visit our tutorial page where we have tried to take some screenshot with giving some instruction how it works.

Still, you are in a dilemma! Do you feel doubt? Then I request you send an email with your needs and wait 1-2 hours to get feedback. We are open 24/7 days. Also, we are providing different image editing service: clipping path service, image masking service, image shading service, image manipulation service, image reflection service, image enhancement service, color correction service, raster to vector service.

So, at Clipping Path Outsource, you will be able to get almost all the image editing services, and you will be surprised to look your worked image. We offer a Free Quotation, so if you are looking for a quick quote, please fill in the form with requirements. We guarantee a reasonable price on photo retouching task if you have many images daily or monthly basis.