Photo editing service is one of the creative and fantastic works for the professional creative graphic designer. The designers always try to create new things that have not been before and here the same thing they seek for an old photo to make a new and attractive one. Clipping Path Outsource is one of the lowest photo editing service providers than other competitors. You can save your money working with us, but we don't compromise with the quality of photo editing. Here you get also a clipping path, image masking, Image shading, image retouching, image manipulation, reflection, and all kinds of image processing services. So you should not be worried about your photos.
How You Can Optimize Your Photos for Editing
If anyone is trying to optimize their photos for editing, there too many options are available. Mostly photo editing service needed for e-commerce, online publication, and printing purpose. Few focused things will bring to your photos most success and also the attractiveness to viewers.
Today most of the people are used to online shopping and make their daily needs. Only, for this reason, too many online retailer or e-commerce business is available.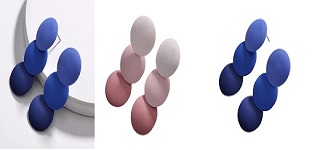 Always it makes a competition to sell their products and also increase their profits to the consumers. Therefore, this is very important to keep the highest quality and nice-looking images that will make any products more and more attractive to different possible consumers. Most of the viewers like to see a picture with a solid background. It helps to understand the product quality very well, but when photographers tack a shoot, it's quite impossible with a solid background.
All these essential things like image quality, nice looking with a plain background, making images more attractive to potential customers image editing needed. If anyone could maintain all these things before publication, it must help to increase the product selling volume and makes more profits than your cost.
The Necessity of Photo Editing
If you run an online shop or trying to sell products online, then you should utilize photo editing correctly. You can sell your products by your web site or can use different online market places like Amazon, eBay, and many more. All this market place has its policy to upload a photo before start selling. When you are trying to do it, you have to complete some of their requirements for selling products. At that moment, you badly need to edit your product images and complete their requirements.
The majority number of online shoppers like to see an image with a plain background, and it may turn into white or anything else. When you are trying to isolate the original background, then it is essential to edit photos with perfection. If you want to reduce the page load time of your online store, then you have to resize your product images. For online store always you have to optimize the product photos properly. It will help to gather lots of valuable customer's attention to your products and make a better shopping experience with you. If all these things you can maintain by yourself that's better otherwise hire a professional photo editing firm and turns your profit to the next level.
Photo Editing Service at Clipping Path Outsource
Clipping Path Outsource serves many types of image processing service, and photo enhancement is among them. We know the word "improvement" means to improve the quality of the picture. Therefore, what things we do to enhance a photograph or model that can be understandable when you see our sample of works. Frequently we see eye colour changed to red colour; teeth are flawless, light reflected on the skin tone, the sky is not sky colour. There always found the colour combination with image and background is not adjusted when it is a snapshot. Not only these problems have happened in the time of the photograph, and also it may be darker or lighter. These unexpected problems carry less value of the models or pictures. Moreover, now you are frustrated with your photos and looking for someone expert who can improve it. Yes, you are in the right place to enhance photos or models you have.
Clipping Path Outsource can help you to amplify the images. There are many tools in image editing Photoshop software, and we know the best which tools are applicable for what problems. So if you like to send your pictures and try our services, you can apply for a free trial up to two images with few conditions.

How Clipping Path Outsource Deal with Your Photos
Now you want to know how you will deal with us? Then firstly register with us and send your inquiries. It will only take a few minutes. We can persuade you that you make an excellent decision for your image processing service with cheap cost and fast turnaround service provider. Clipping Path Outsource is promised to save your money, time, and make a profit for your business.
We can only request you to send your pictures and let us try to fascinate you with your new modified one. Photo editing service does not cover one particular matter so everybody cannot make it looks fantastic. However, professional and creative designers are capable who has years of photo editing experience. In this situation, Clipping Path Outsource is proud because we have those graphic designers who have been working more than years and years.
Clipping Path Outsource also provides other image editing services. These are clipping path service, image masking service, image retouching service, drop shadow service, reflection service, raster to vector conversion. So you can also try with our other services if you need and we are here to help you out for any photo editing services.
Photo Editing Work Sample