Clipping Path Outsource is an offshore outsourcing company that provides photoshop editing services such as the clipping path to remove the background. We provide image editing services everywhere in the world over the internet. We are highly experienced in photoshop, illustrator, with artwork and image optimization services. It is because most of us completed a diploma degree in Graphic Design from the reputed institution in Bangladesh. Also, we recruit graduate students and train them, make them a professional graphic designer.
A team of experienced and well-trained support executives provide 24x7 email, skype assistance to its clients and to ensure that their services are always available to their end customers. Our excellency in image editing services on time and budget has placed customer trust, and we are dedicatedly serving our clients. CPO has received many awards nationwide. We are a medium-sized outsourcing firm in Bangladesh and growing exponentially.
The team will provide a useful edit to extend its outsource and disseminate its output. Clients to the CPO website will be able to access up-to-date services and picture editing activities. The site will allow two free trial images for client satisfaction. CPO will be obliged for any suggestions towards the improvement of your projects. We focus our client relationship and comfort to build up our brand in online media and market places. We get the client value, their policy, the job delivery deadline, and then make plans for our production supervision.
The world is changing day by day. We are to improve ourselves to expected changes. Daily activities are progressing the better quality what expect client at a reasonable price. We believe experience in advanced technology usage such as Adobe Photoshop CC-2020 and long-time work experience of all staff of the Company. We do photoshop task every day that makes us perfect in clipping path to all photo retouching service. We look forward to continuing the path of success.
---
Message from Chairman:
Mr. Gopal Roy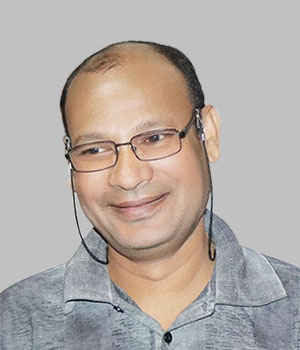 Clipping Outsource Started its journey to provide offshore outsourcing for all kinds of image processing services since 2012. I, Mr. Gopal Roy, have jointed with Clipping Path Outsource in 2014 as a chairperson of the organization. Our mission has started with only five individuals and as a start-up business. Now we are a medium-large outsourcing company dedicatedly serving all photo editing, e-commerce, web design & development, and application development from another department. Clipping Path Outsource provides image editing service by Photoshop, and WeDevsolution.com is ready for other web or application development.
We believe a great business can be done if we do together with enthusiasm, passion, and devotion. We are so dynamic and gracefully operating every day. We give preferences to emotional intelligence in our corporation. So, no matter what we are, we eternally show our empathy to our employees, of-course satisfying customers with all aspects of our photo retouching, customer service, improvement are taken with high priorities. Our production capacity in Dinajpur, Bangladesh, so you will get low-cost services while we will sustain the world-class image editing quality. The best way to assess us by receiving a free trial of your images. We are willing to offer you a fair price and fast delivery.
Aside from the business, as a human being, we contribute some charitable activities, particularly blood donation. Because we know there is no alternative of blood when a critical patient needs. Several pupils can not go to school for poverty in our geographical area, so we also have a student scholarship plan that we assume today's youth with better education can make the world a better living place.