Open the image in Photoshop CS; you want to clean up. If you are not familiar how to open a file in Photoshop, then We suggest you visit our Clipping Path Tutorial and learn how to open. In this retouching tutorial, we will use a face of a model to remove sports, brightness, and chain on teeth.
First, create a new blank layer. Click on the last second icon in the layer palette. We will do retouching on the second transparent layer so, the original image will be untouched. This way we will be able to compare between the original image and retouching area.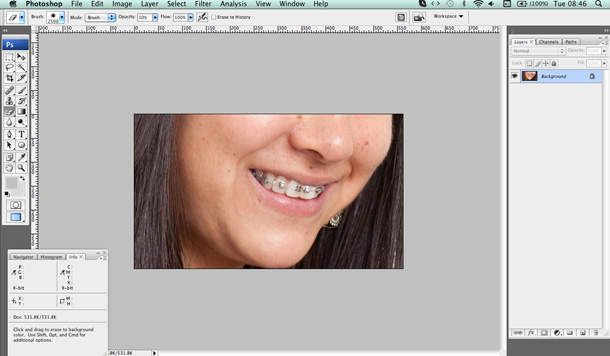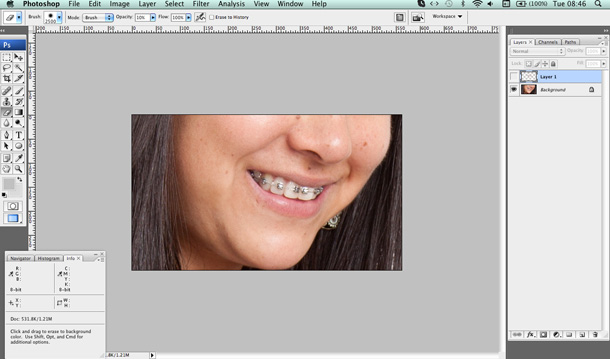 Following the same procedure, we create another layer for brightness retouch. One thing we would like to mention that you can retouch directly to the original background layer. We presume you do not have skill with Photoshop, so we suggest for the second layer to use. Eventually, you will have the opportunity to redo only the retouching part you have done.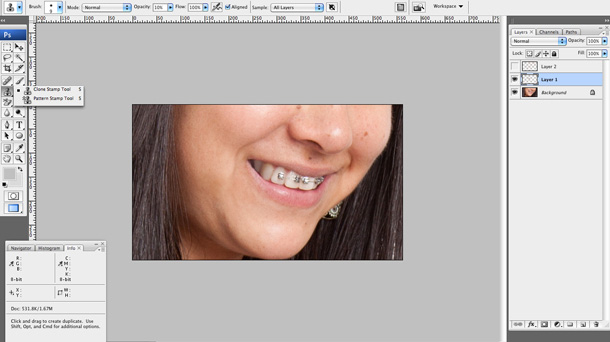 Again go to the toolkit from left Tools and select Clone Stamp Tool. This Clone Stamp is one of the best tools in Photoshop uses when retouching task is applied. Anyway, after selecting this tool, press Alt on the keyboard and click the skin nearest the spot area simultaneously. After that again hold the alt key and click on the spot portion and drag mouse entire sports area. By this way, the spot will go away from the skin.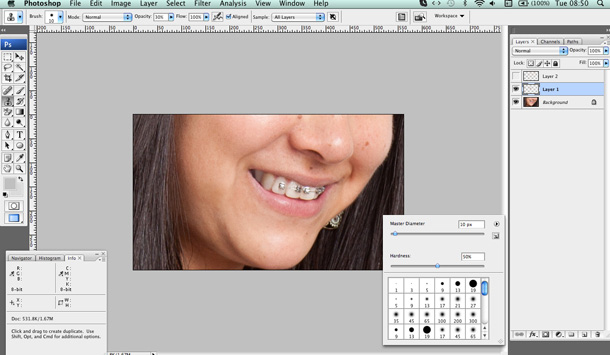 Please see the screenshot of this dialog box. Our experience says neither too much hardness or softness is excellent to use with Clone Stamp Tool. You need to try by applying different possible sharpness and decide which might work for your image. Also, you can maximize or minimize the mouse pointer during photo retouching. We suggest you make the mouse pointer size a slightly bigger than the spot area then you can control the pointer more accurately. Eventually, the retouched image will look like the below screenshot.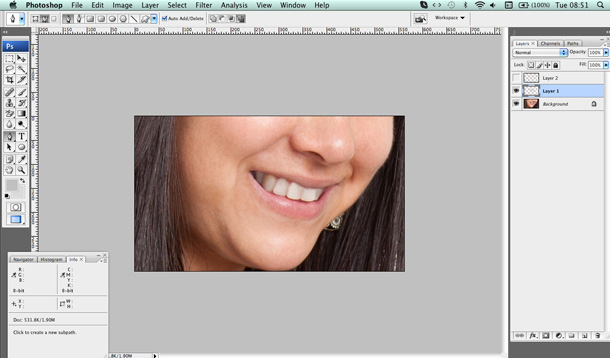 Again, we follow the same procedure to clean up the brightness. Finally, save the image in .psd or any other Photoshop file format.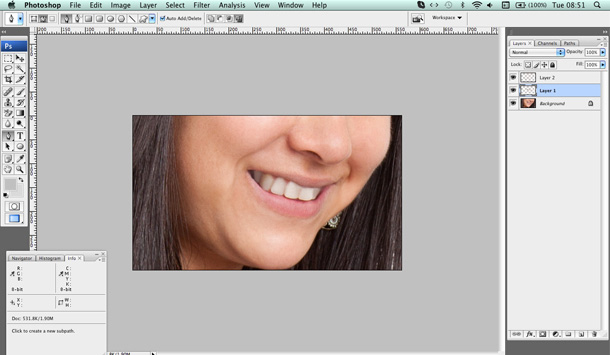 Hoping that the core retouching tutorial will give an idea how the cleanup or image retouching process happens. If you want retouching service from us, then apply for a Free Trial. We are open 24-hours.